One more Nakamura to Skaraverken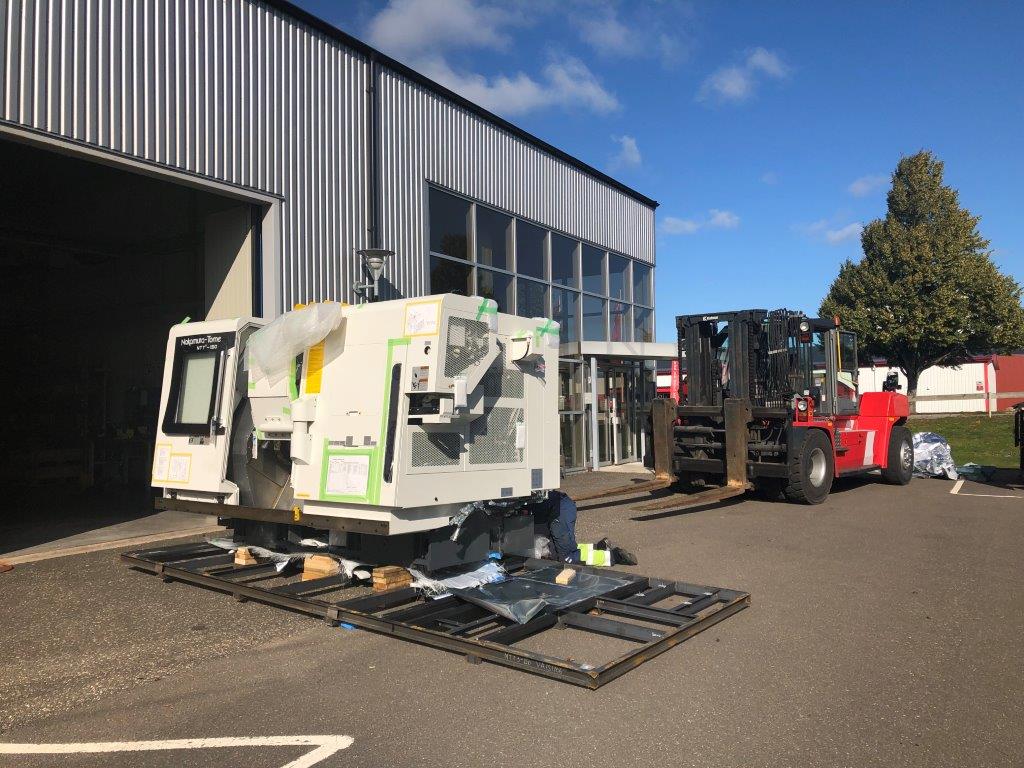 New Nakamura – Tome NTY-150.
This Wednesday the third Nakamura arrived at Skaraverken.
This week Skaraverken has received their third Nakamura turning machine. It is the second NTY-150 to fortify the production. It is Johan Nordström Verktygsmaskiner AB that has delivered the machine. Skaraverken now has totally three turning machines from Nakamura, which is in line with the strategy regarding machine investments.
"We are very satisfied with all deliveries of these machines from JN Maskiner" says Pär Carlsson, production manager at Skaraverken.
New CEO at Skaraverken. Lars Fernow has been appointed as new CEO for Skaraverken. He will do his first day on the 3rd of June 2019. Lars comes from Talent Plastics AB where he has been MD for the business area plastic. Lars has a wide experience from manufacturing...
We're looking for a CNC operator! (Full´-time position, shift-work) Would you like to join a team that works in a dynamic environment, characterized by trust, long-term thinking, and collaboration? A team that is constantly looking for new ways to improve and be...